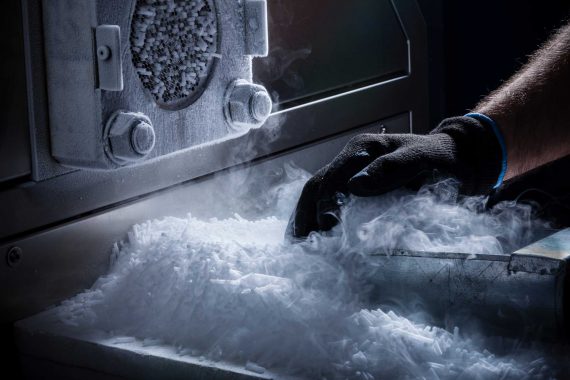 3mm Dry Ice
Our high-density 3mm dry ice offers longer shelf life and maximum cleaning ability.
These thin straw-like dry ice pellets are approximately 3mm in diameter, are high density and provide the best performance for dry ice blasting – a process where dry ice is accelerated in a pressurized air stream and directed at a surface to clean it.
This revolutionary, environmentally friendly, high-pressure cleaning method has many benefits over conventional high-pressure cleaning methods. 3mm dry ice pellets are also used in food production, transportation, laboratories and shrink fitting.